TPMS is not going away. Tire retailers today are faced with the choice of either embracing the technology or resisting the change and struggling to satisfy their customers. TPMS Manager™ is designed to build confidence and competency in servicing TPMS equipped vehicles. With regular use, you will be able to quickly and easily get the necessary information to perform TPMS service, while profiting from the opportunity presented by the TPMS mandate.
Know / Sell / Profit
Add up the dollars. The average cost of a TPMS sensor ranges from $35.00-$120.00 or more. Just one TPMS sensor sold per week could bring $1200.00-5,000.00 of revenue, annually. Just one SET of TPMS sensors sold per week could add $7,500.00-$25,000.00.
Time is Money!
TPMS service can be challenging and frustrating. Too much time can be spent searching for the right part, and getting the vehicle turned out of your shop quickly and safely. Save time… big time with the information you need at your fingertips.
Cloud Based SaaS
Software as a Service (SaaS) is fundamentally transforming the way businesses of all sizes operate. The Internet is making it easier to utilize specific software solutions in a more efficient, cost effective and maintenance free environment. Our cloud based software dramatically lowers costs and creates higher value for tire shops, both large and small, compared to more complex options.
Economical
Our subscription model results in less start-up costs because there is no upfront implementation. You benefit from lower costs for hardware, software and the people who manage it.
Up-To-Date
Have access to the most accurate and current TPMS information available on the market. With the cloud, we push out updates such as new model coverage instantly.
Fast & Efficient
Access our software right from your computer without the need to load any programs. Get unparalleled TPMS information quickly without searching through multiple catalogs.
Multi-Platform
With TPMS Manager™ you're not stuck behind the counter on out-of-date software, relaying information to your shop technicians. Our software can be accessed on a variety of devices, as long as you have a web browser and an internet connection. Get TPMS information right when you need it and where you need it.
Responsive
No matter the screen size, TPMS Manager™ adjusts to provide users with an optimal viewing experience.
On the Go
Whether you're on the shop floor, at the car-side or on the go, you'll always have access to vital TPMS servicing and parts information.
Native Mobile Apps (Coming Soon)
Looking for an even better mobile experience? Keep an eye out for our native iOS and Android mobile applications. Coming mid-2017.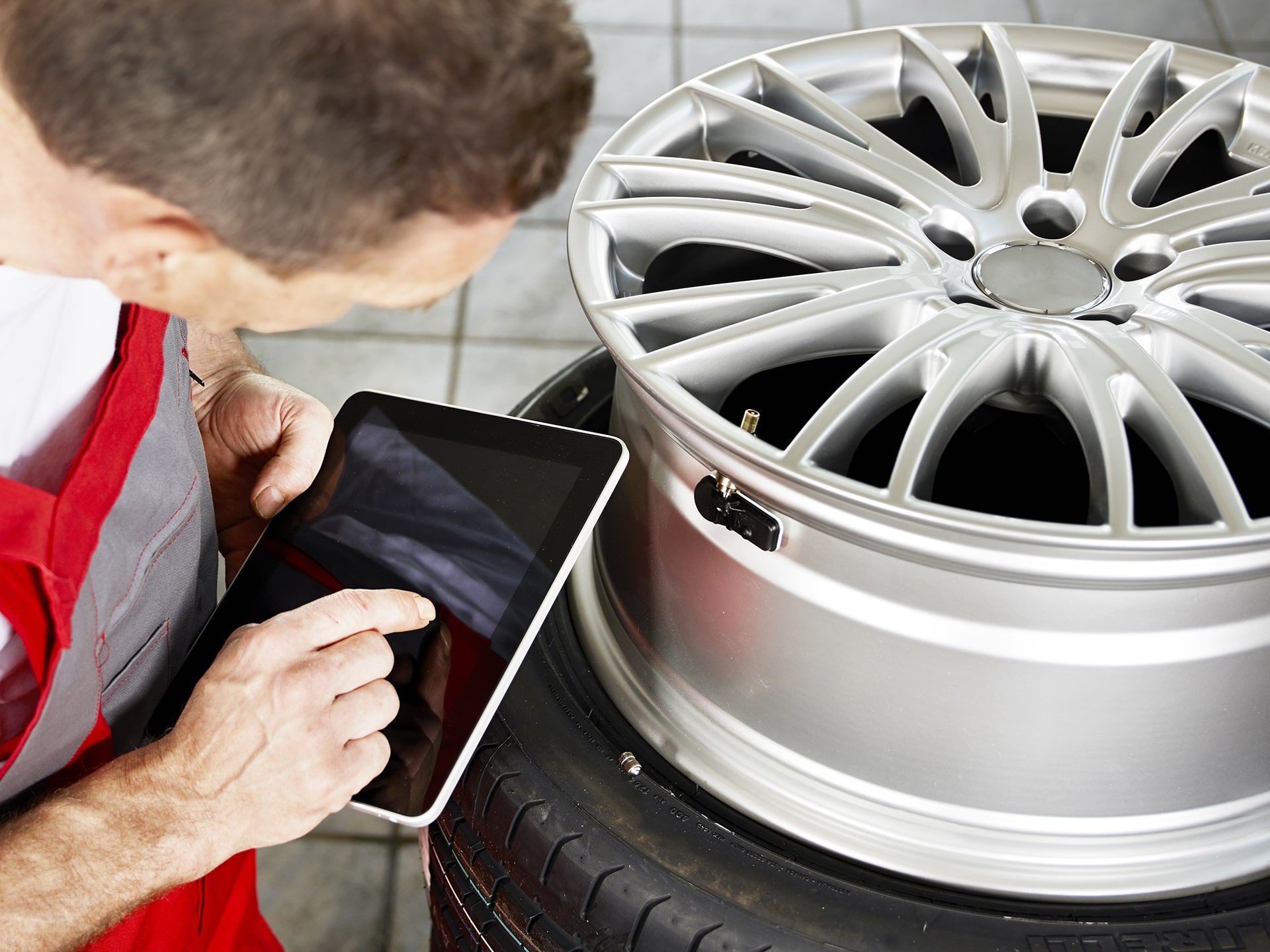 Get instant access to the industry's most accurate TPMS information